Buz Club Software Support & Maintenance
The reliable, personal support you need to keep your club up and running.

Get the guidance, support, and troubleshooting you need, exactly when you need it, with Buz Club Software support and maintenance.

We provide more than the highest quality club management software—we provide the highest quality customer support. Work with a team that's ready to provide hands-on support and maintenance when you need it most.
Smart Software Support—Directly from the Experts
Buz Club Software offers the highest quality software support and maintenance in the club industry.

Get the support and guidance you need straight from expert developers that understand Buz Club Software inside and out. We don't believe in automated or outsourced customer service, offering our customers a direct line of communication to our team.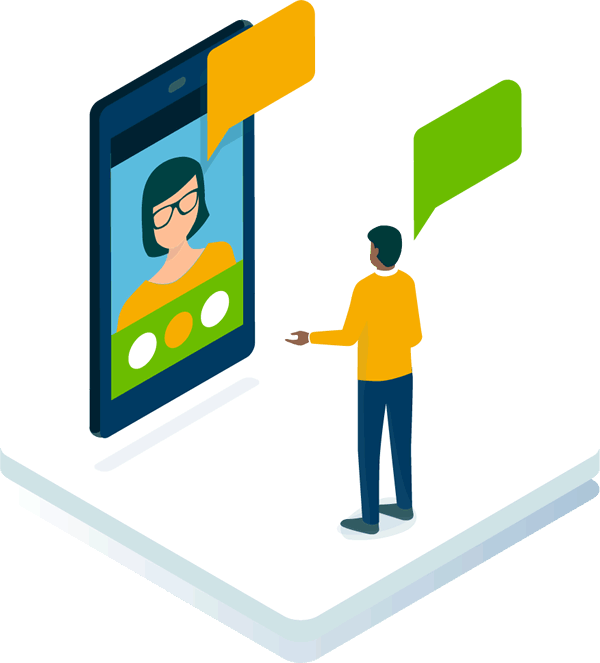 Buz Club Software Support vs. Maintenance
Buz Club Software offers industry-leading software support and industry-leading software maintenance. That means we guarantee unparalleled customer service to keep your platform—and your club—up and running
Software support services will help you resolve any technical issues you may encounter while using the software. Our support team is available 7 days a week, 365 days a year to show you how to overcome any obstacle great or small. We strongly believe in simple software support, and we're committed to making every support call a quick, painless process.
Software maintenance refers to ongoing software development required to add additional features, improve user experience, or repair any small "bugs" that may occur. Our ultimate goal is to help you operate your club efficiently and effectively, so all Buz Club Software maintenance is fully automated and scheduled overnight to avoid any club service interruptions
Hear What Our Customers Think About Buz Club Software Support
---
"I would like to say thank you to you and your team for what I think was a very successful launch of the BCM. I really appreciate everyone working over the weekend to assist with our implementation. Your assistance and patience with pre-implementation training and set up was excellent as well."
— Daryl G., General Manager, NorthShore Country Club
"We wanted a quicker way to get food orders to the kitchen. The iPads we're using through Buz have sped up service and corrected service mistakes. It's really eliminated some of those problems that we had with our old software."
— Ronda K., Office Manager, Waynesboro Country Club
"When it comes to club management, we've definitely seen member billing improve. It's saved us so much time and money when it comes to labor, supply, and postage expenses."
— Ronda K., Office Manager, Waynesboro Country Club
"On behalf of Coatesville Country Club, I want to thank each of you for your mentoring and responsiveness through the configuration, conversion, member billing, and POS phases of our project. I have spent 46 years doing IT project work. I have been an IT customer and an IT vendor. I have worked for small and large IT companies. In my opinion, the Buz team rates very high in customer satisfaction and product quality. It has been great to work with each of you over these past 5 weeks."
— Tom R., President, Coatesville Country Club
"There are plenty of other products on the marketplace, most of which have approached us at one time or another, yet we remain loyal customers based on Buz Club Software remaining a cost-effective solution, its flexibility, and an industry-leading support team."
— Colin Imrie, Head Golf Professional, Weston Golf & Country Club
"The biggest challenge we faced was real-time integration with accounting. We didn't have updates with our previous system. Plus, the fact that we can do remote service for food and beverage. That servers could use iPads for food and beverage...well, for anything, right in front of a member, was very attractive to me as well."
— Victor B., General Manager, Lookout Mountain Club
"It's a powerful system in that it's a live system. Once an invoice goes in, it hits AP, goes through the entire system, and there's no uploading, no interfacing...it's just powerful."
— Victor B., General Manager, Lookout Mountain Club
Get the Best Club Software Support in the Industry
Discover why Buz Club Software is known for our industry-leading customer support. We're eager to learn more about your club—and show you how we can help take it to the next level.
Let's Talk
Explore the Buz Club Software Suite
Buz Club Manager (BCM)
Explore BCM
Buz WebCommunicator
Explore WebCommunicator
Add-On Library
Explore Add-On Library
Learn More About Our Industry-Leading Services